About Us

We, Anar Rubtech Private Limited, an ISO 9001:2008 certified company, are an eminent manufacturer and service provider of rubber products as Rubber Roller, Rubber Sleeve, Silicone Rubber Sleeve, Rubber Roll, Rubber Expander, Polyband Expander (Bow Roll), Industrial Expander, Core Holding Device, Anti Crease Device, Roll Core Holding Device, Wrinkle Remover Device, Metal Expander (Bow Roll), Air Shaft, Air Expanding Shaft etc., which are used for application in industries like converting industries, Plastic Industries, Paper, Paper & Packaging, Polyester, Film, Foil, Ply wood, Steel, Rolling Mills, Cement, Leather, Food & Confectioneries, Tyre, Textile Process & Cloth Industries and others. We are engaged in manufacturing since 1978.
Our main vision is to ensure complete customer satisfaction in terms of product quality that will help in the growth and establishment of the organization. We produce best quality products under strict supervision by experienced technician and well experienced with professional management. In any circumstances, we never compromise with quality. Our best endeavor and commitment does not stop us from growing.
Our establishment is in eastern part of the Ahmadabad city, with good strength of employees. We believe in the principal that best performance in designing, manufacturing process and workmanship is needed to satisfy the customers.
Business Highlights


Year of Establishment: 1978
Nature of Business: Manufacturer, Service Provider, Exporter, Wholesaler and Retailer
Major Markets: Australia/NZ, Indian Subcontinent, Caribbean, East Europe, East Asia, Central America, North Europe, Middle East, South America, South/West Europe, South East Asia and North America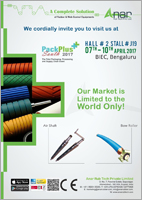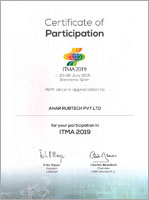 Read More