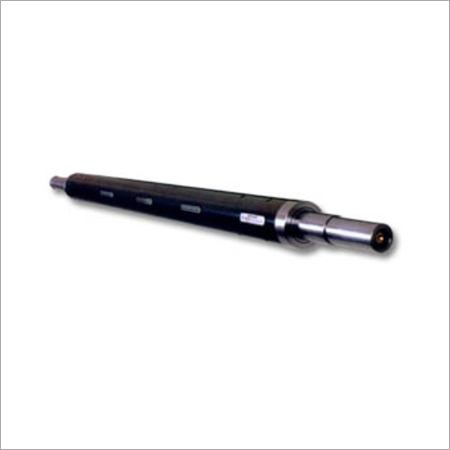 Lug Type Expandable Shaft
Product Code : LTES-11
Product Description
We are highly reckoned for manufacturing and exporting an extensive range of Lug Type Expandable Shaft. Widely used in packaging, printing, textile and laminating machines at winding as well as unwinding stages, these shafts are manufactured by our expert team using best quality materials procured from reputed vendors in market. We are offering this Lug Type Expandable Shaft to clients in different standard sizes to meet their exact needs.
Features:
Abrasion resistance
Sturdy design
Long life span
Other details:

The Lug Type Expandable Shaft, we offer, consists of various parts, such as, slotted pipe, journals to suit users machine, lugs, rubber bladder and non return valve. Its manufacturing depends upon the required speed, load, core material and duty. Its core width is less than 150 mm so there exists a limitation of not taking care of gauge variation or individual core speed variation since slippage is not achieved.
These sort of shafts are also known as Leaf Type Air Expandable Shafts and integrated with rubber bladders, non-return valves, suitable journals, slotted base pipes and metal leaves with knurling. We offer these air shafts at market leading prices and assure their well-timed delivery.

These kind of shafts have outstanding use in unwind stations, but they are commonly used at rewind stages for benefits listed below:

To prevent harm to thin cores (100 % support available to the core ID.)
Narrow width of core
At times core-less winding is also affirmable.
Has a regulation to accommodate gauges and speed variations.
Sizes:

Suitable for Core ID
Diameter 3, 4, 6, 8 inch (metric size and special sizes also produced)
Lengths as per customers requirement